One Woman Show & Plein Air Workshop
Warsaw, Poland
Krystyna will exhibit 31 Oil Paintings from Southwest Texas, New Mexico and Arizona from 18-28 August 2016 in the prestigious Mazovian Gallery in Warsaw, Poland in the residence of the Governor of Warsaw and Mayor of Warsaw. Sponsored by the Masovia Institute of Culture, the Opening Reception and Exhibit on 18 August and is open to the public.
On 19 August, Krystyna will conduct a Plein Air Workshop sponsored by the Institute of Culture in Warsaw. The workshop will be held at the Camaldolese Church, Warsaw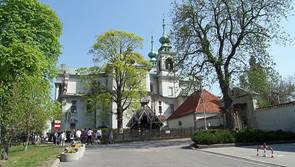 To view my paintings in the Warsaw exhibit, please click here.
For more information or to register for my Poland workshop, contact Krystyna.
Click HERE to read Student Comments from previous workshops.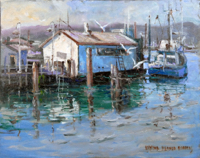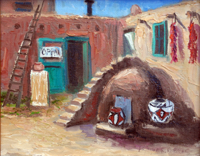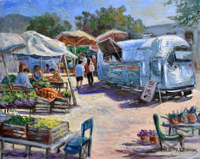 Upcoming 2016 Workshops
Check Back Soon!

My oil painting workshops are designed to accommodate the beginner and intermediate painter. Everyone will work at their own pace. I will concentrate on good design, including drawing techniques and achieving correct perspective in each painting. Also, color mixing for beautiful complimentary colors in the rich Southwestern hues, as well as creating exquisite textures on canvas using brush and palette knife, will be covered.
Each day I will start out with a demonstration, and leave plenty of time for students to paint, with individual attention.
Some introduction to Plein Air (on location painting) will be included, as to students desire.
Each workshop is unique according to its location. Studio workshops usually do not include much travel. Most work is done indoors, using set ups or reference photos. Occasionally using models.